Description
When the app is open, the icon on the taskbar should show the total number of unread messages.
Instead, it shows the number of unread messages in the currently selected inbox.
I use a unified inbox as my default view, but this does not seem to work with the app icon badge. I have to manually select a specific inbox for the badge to appear.
To Reproduce…
As above.
on windows 11.
Screenshots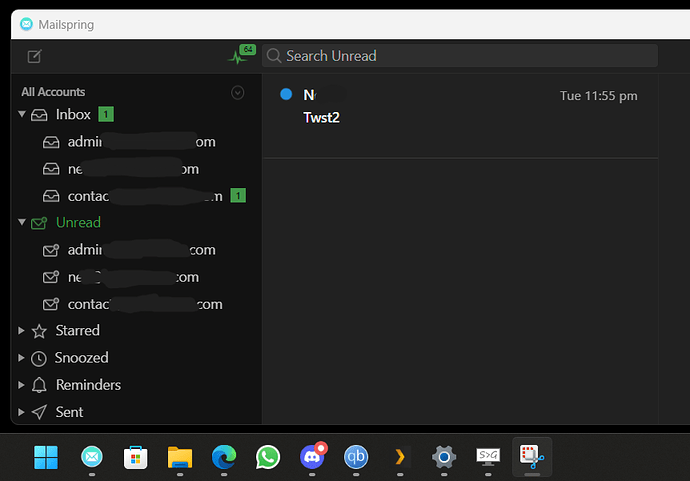 Setup
OS and Version: Windows 11 -22

Installation Method: installer

Mailspring Version: 1.110-6