Description
Attachments are not displayed for some emails.
To Reproduce…
Steps to reproduce the behavior:
Open any email that has an attachment
Email does not display attachments anywhere (in reading pane, in list, or after opening the email in new window)
Expected Behavior
Email should show attachment
Screenshots
This email has a 3 MB attachment but doesn't show it anywhere.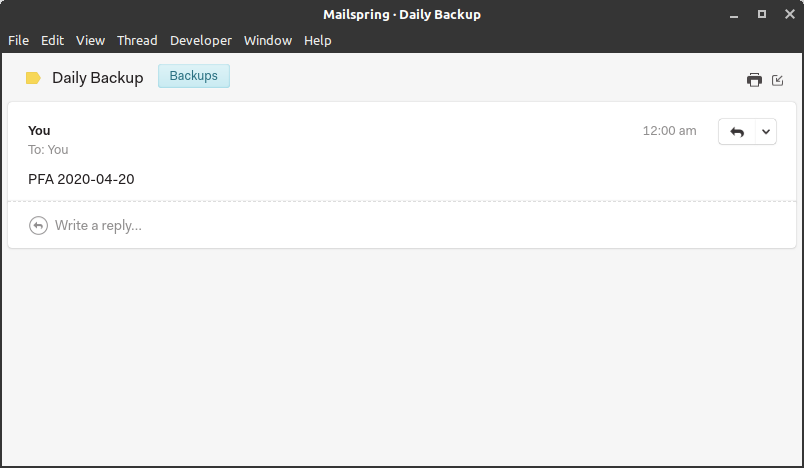 Setup
OS and Version: Ubuntu 18.04
Mailspring Version: 1.7.5
Additional Context
It appears to be random as some emails display attachments but others don't.
The issue seems to have started with a recent update as it didn't occur before.
Tried doing a fresh install of Mailspring on another system (tried both the DEB and Snap versions) and they exhibit the same problem.
---
(Originally posted by teejee2008 on GitHub.)