Description
I receive a new mail, I receive a notification and hear a sound. In the app UI badge icon in front of "Inbox" shows up fine.
Only issue is macOS dock icon which doesn't show any badge.
This seems like a regression as I read on the discussion in Sep 2019 in Github issues that this issue previously was solved.

To Reproduce…
Set up a gmail account.
Receive a mail.
Expected Behavior
You receive a badge icon on macOS dock icon.
Screenshots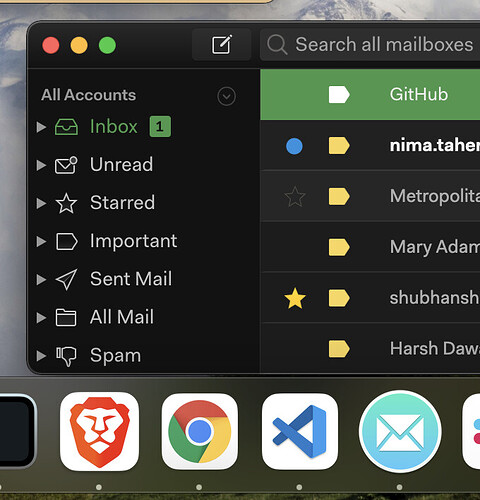 Setup
macOS Big Sur 11.6.2
Mailspring 1.9.2
Have set up two accounts (one gSuite and one personal gmail)
My notification settings on Mailspring is correct. (Show badge on the app icon = "Show Unread Count")