Are there any related issues? no
What operating system are you using? Arch Linux
Feature Request?
I would like to either disable checking for updates or just hide the notification.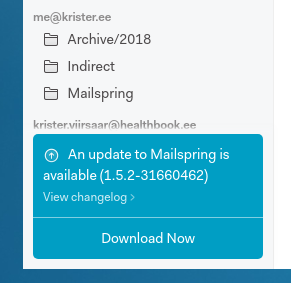 I'm on Arch Linux and the AUR repo is kept up to date pretty well. I am not going to download the app manually and I don't want to update my computer every time MailSpring says so. I have a once-a-month update schedule.
This notification hides needed info and it's color takes my attention away - super annoying and not useful.
---
(Originally posted by KristerV on GitHub.)