Description
With every dark theme I try to use, some text shows as black while some shows light. Have tried tinkering with the themes and it does not seem that anything I do changes the behavior.
Excepted Behavior
All text appears in a light color for readability.
Screenshots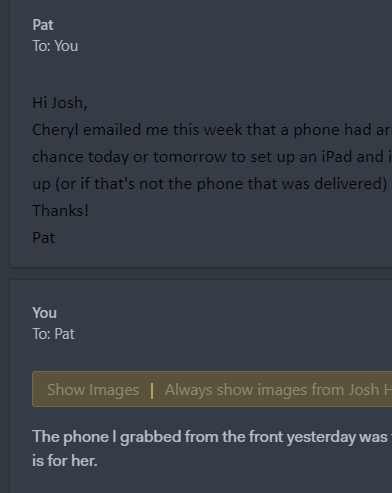 Setup:
OS and Version: Windows 10 64bit 1909
Mailspring Version: 1.7.5
Additional Context
I have seen this come up when searching but in most cases it is marked as fixed (like #1290).
---
(Originally posted by REDerPANDA on GitHub.)