Description
A new folder appeared in my folder list, named dovecot.sieve. When I click this folder, it stays in the status "Loading Messages". This folder is not present on the server-side.
To Reproduce…
Steps to reproduce the behavior:
Open Mailspring
Verify there is a folder called "dovecot.sieve"
Expected Behavior
This folder should not be present in the folder list.
Screenshots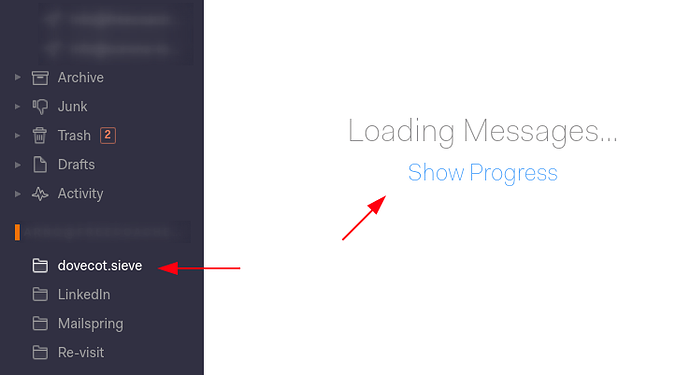 Setup
OS and Version: Pop_!OS 20.10
Installation Method: Snap
Mailspring Version: 1.8.0