I installed Mailspring from snap on Linux mint 20.3 and the Version of Mailspring ist the actual from the Snap-Catalog(1.10.3-a476c230). I have configured 4 Mail-Accounts.
No matter if I download a single attachment or all of them, the files are always empty (0 bytes).
This only happens when I want to save the files to a mounted network drive. The download to the home directory works fine.
I have this behavior with all configured Mail-Accounts.
Screenshot of the Download to a local drive: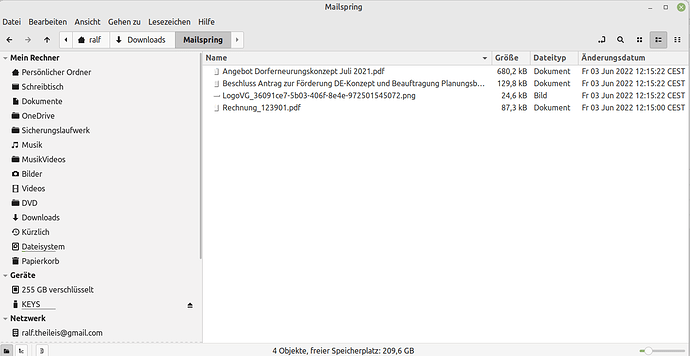 Here the Screenshot of the Download to a Network drive: