Hi,
I have an email account that until recently was hosted on a dedicated server. I connected to it via Mailspring using IMAP.
This past week, we moved the mail server to a Google Suite environment, which broke the IMAP connection. I deleted the IMAP account from Mailspring, but when I try to reconnect using the Google Suite account set up, it fails at the very end. i.e. it succeeds in each step of setting up the new Google Suite-hosted email address, but get an error at the very end that says "Sorry, we had trouble logging you in. Authentication error - check your user name and password . (IMAP)".
Here's a screen grab of the error I'm getting: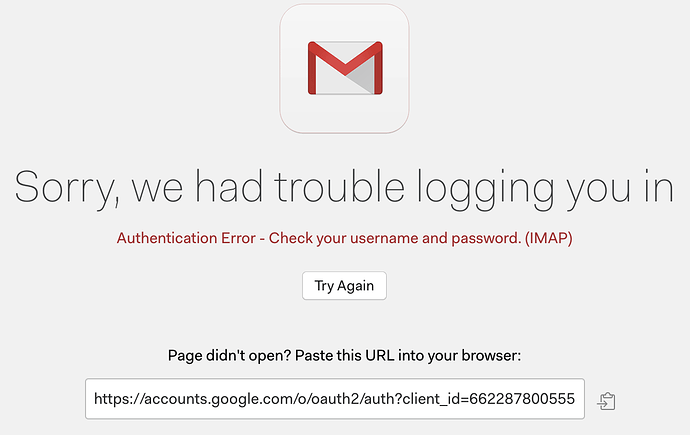 Ideas?