The Problem
I'm always frustrated when I need to search for my folders in a long list. I work in such a way that I am sorting incoming emails to folders "to do next", "can do later" and "archive". Every time I check my e-mail I looking into these folders to see is there something important to do.
Proposed Solution
Possibility to customize the top section (to show or hide folders there) or add a new section e.g. "favorites" where I can do it.
I am working on multiple e-mail accounts and it is very helpful to me that you joining folders from every account (e.g. I see in inbox e-mails from all accounts). It will be nice if you can do something similar to this "favorites" folders – but this is not necessary for me now.
Context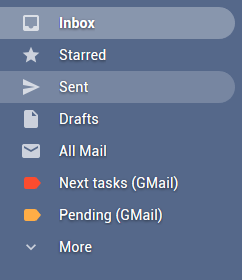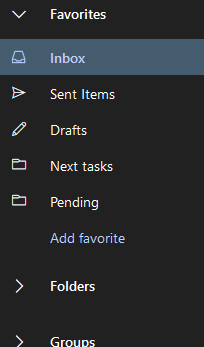 ---
(Originally posted by RustBeard on GitHub.)