Description
The Linux snap package for mailspring does not use the system mouse cursor. Instead, it uses the fallback, 1980s-style black X cursor.
To Reproduce…
Steps to reproduce the behavior:
Boot a Linux system with support for snaps, such as Ubuntu. (Might be DE-dependent. I'm using Kubuntu 21.04 with KDE Plasma 5.)
Install the mailspring snap package.
Launch mailspring.
Expected Behavior
The mouse cursor matches the rest of the system.
Screenshots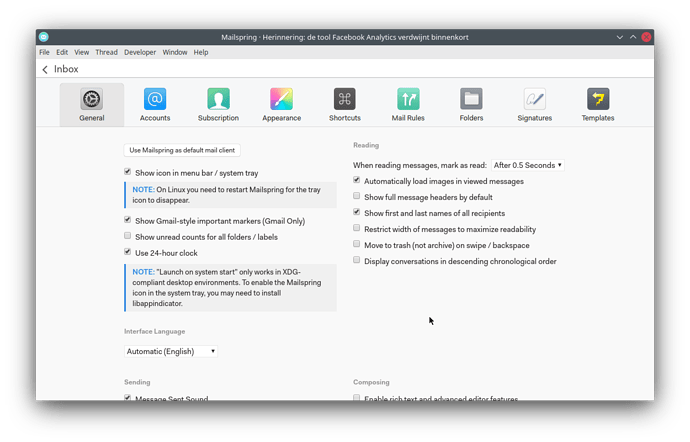 Setup
OS and Version: Kubuntu 21.04

Installation Method: snap

Mailspring Version: 1.9.1
Additional Context
The Chromium snap uses the system cursor somehow, so it's definitely possible.