Description
Mailspring's local database is corrupted and I can't rebuild it.
To Reproduce…
Steps to reproduce the behavior:
Try to launch mailspring?
Expected Behavior
Mailspring launches
Screenshots
I get this notification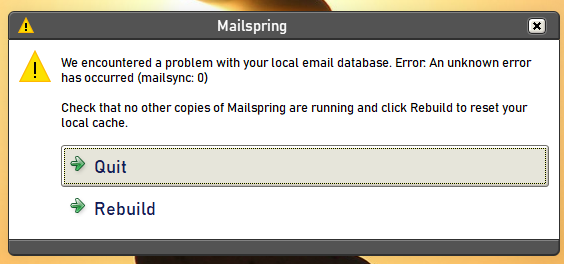 "Quit" does not do anything
"Rebuild" does not do anything.
Force Closing the app and restarting results in this popup
Setup
Mailspring 1.9.1
Windows 10 Education 20H2
Windows Feature Experience Pack 120.2212.551.0
Additional Context
I am happy to share logs but not sure how to get them to you, rebuild and close do not do anything for mailspring.