Mailspring crash on Fedora 38, when i close the aplication show a message like that
mailsync.bin killed by SIGSEGV
Hi,
can you please post the whole error message?
Cheers, Phylu
@Kazekage-Gaara: I am sometimes seeing the following error. Is this the same one that you got?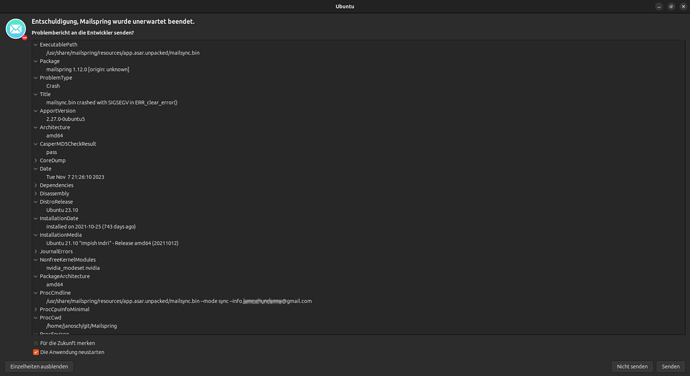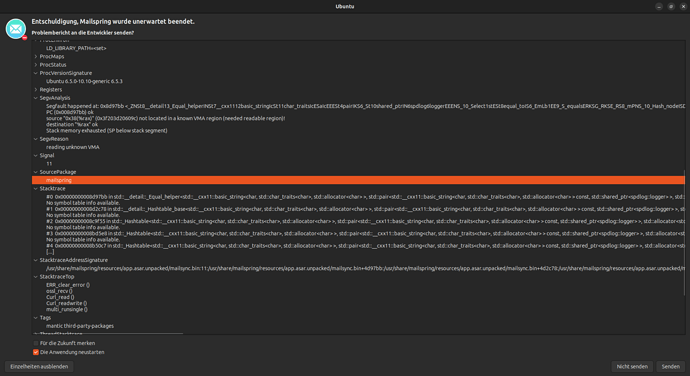 Yes, same error. You have Ubuntu ?