Dear Mailspring Team,
I am using Manjaro Linux x86_64 with kernel version 6.1.22-1-MANJARO from past few years. I am using mailspring from past one year and It was working fine. Today morning I have received two emails from one of my vendor which was appearing fine on gsuite but few lines were missing in mail spring client. My Mailspring version is 1.10.8 which I have installed using Flatpak.
Please find the attached screenshot for the same and fix this issue ASAP.
Screenshot from mailspring.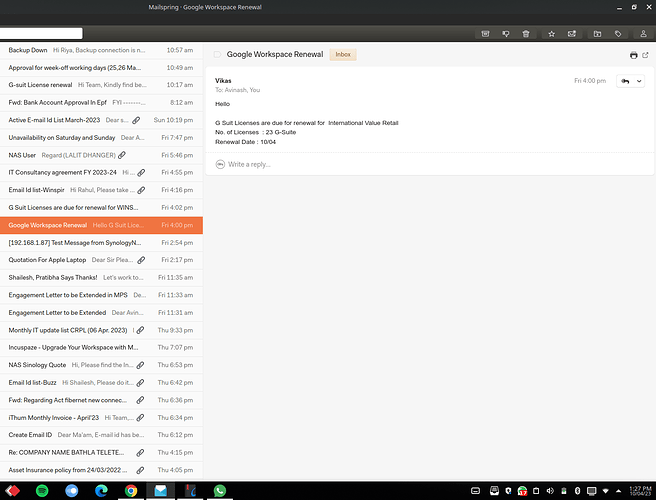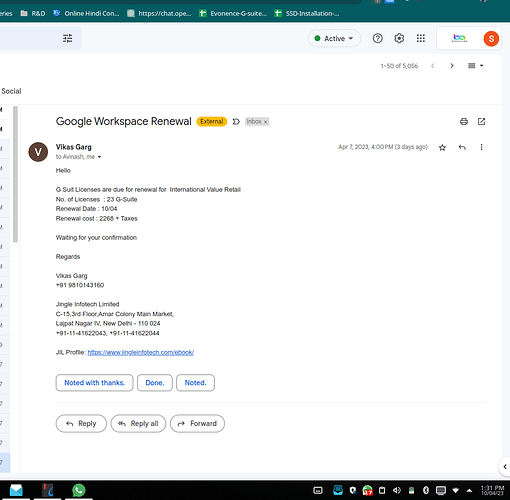 Please fix this ASAP.
Regards,
Shailesh Jha
+91-9967370787