I have the free version of Mailspring (v. 1.11.0-6193b33c). The problem is that as I add more than 3 email accounts, I don't get a full list of folder options.
First a sceenshot of a full dropdown list for email account #1 (this list is identical for email account #2 & #3 as well)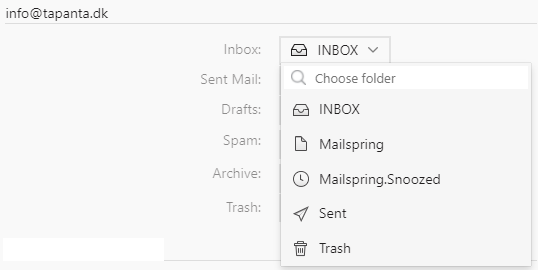 Especially note the "Sent" & "Trash" folders.
Here is the same screenshot but for email account #5 :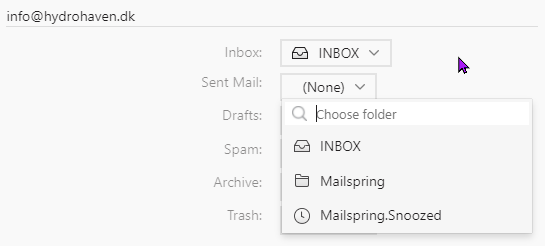 The "Sent" & "Trash" folders are missing (which result in me not being able to sent email from this account, however I can receive email on the account)
I wonder if it is because I use the free version or if it is a bug or most likely me who don't understand correctly how to setup folders?