Description
Outlook login through my institution is not working despite getting a message with a github logo that everything is set.
To Reproduce…
Steps to reproduce the behavior:
Add account
Click outlook
(Web browser opens with microsoft)
(Click my account)
(github log shows up)
Expected Behavior
Expected it to work? It was working for the last several months… all of a sudden it doesn't work.
Apple Mail works… so I don't think it's institution blocking something…
Screenshots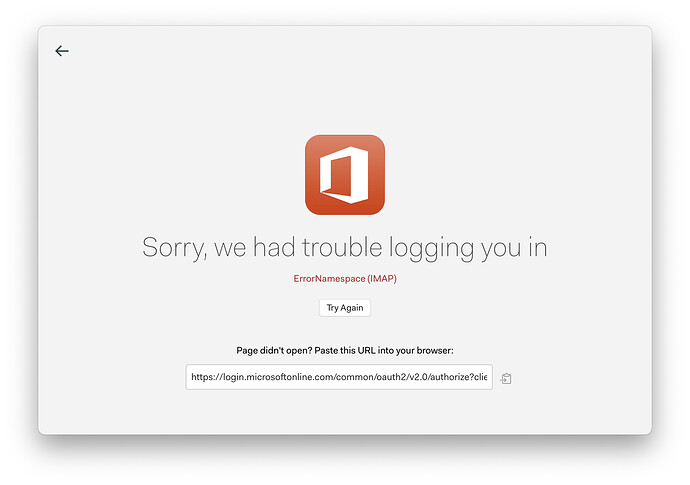 Setup
Mac OS 12.6
Installer
Version 1.10.7 (1.10.7)
Additional Context
I was using them just fine for several months. all of a sudden started to never finish caching.
So I was trying to resync and deleted cache.
Then it never got any email back.
So i deleted the account and tried to re-add but i could never re-add.