How can I send email from an alias via one of my connected email accounts?
To set up an alias in Mailspring, go to Preferences > Accounts, choose the proper account, and click "+" at the bottom of the list of aliases. Enter the name and email address you want to send from.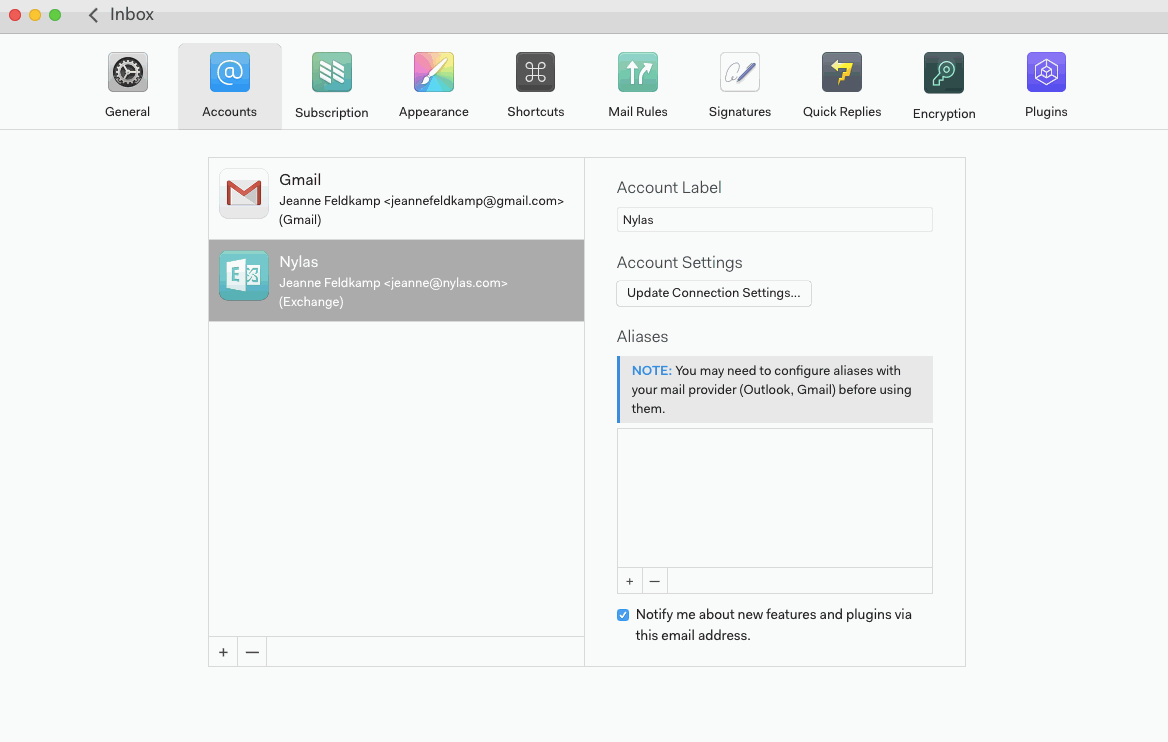 Some email services, including Outlook and Gmail, require you to set up aliases with your account before using them in an email client (like Mailspring).