Description
After sending an email from an Outlook account, the sent email is shown twice in the "Sent" folder. The email and time are identical, and it looks like the email was sent twice. But it only sent once to the recipient.
To Reproduce…
Steps to reproduce the behavior:
Compose a new email via Mailspring
Select an Outlook email as the "from"
The recipient can be any email, but preferably one you also own, so you can check it
Send the email
Check the "Sent" folder, and notice the email looks like it was sent twice
Check the email from the recipient's account, and notice the email was only received once
Expected Behavior
The email list from the "Sent" folder should accurately reflect which emails were successfully sent.
Screenshots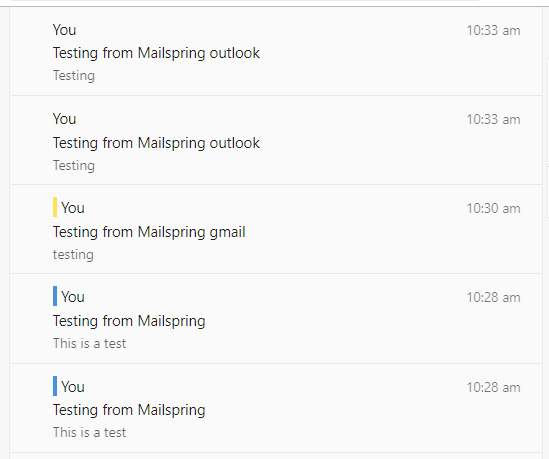 Setup
OS and Version: Windows 10 Pro v21H2, build 19044.2006
Installation Method: Installer
Mailspring Version:1.10.5-1ce06f18
Additional Context
Tested on multiple Outlook accounts, and on multiple recipients. Bug only occurs FROM an Outlook account, according to tests.