Description
Upgrading from 1.10.3 to 1.10.4 is failing and the app runs, but no user interface is loaded. Just a menu with no options.
Screenshots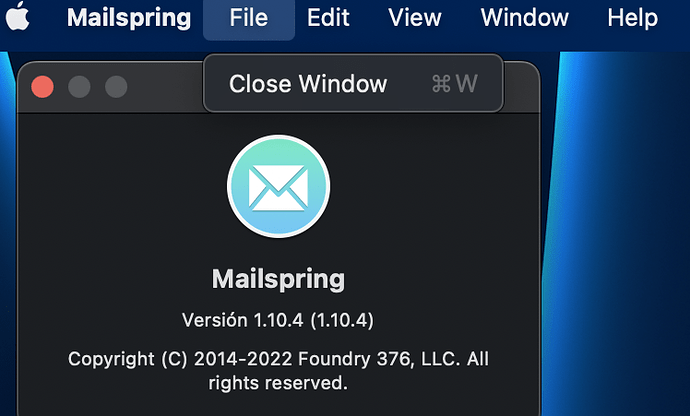 Setup
OS and Version: macOS 12.5

Installation Method: version 1.10.3 downloaded from main website, and then upgrade using the automatic update from the app

Mailspring Version: 1.10.4
Additional Context
Tried to run the app with Apple Silicon too and it fails in the same way.