Hi Everyone,
Every time I close Mailspring and re-open the program all of my accounts get disconnected. I'm not sure what's causing this but this did not happen before, seems to be a problem after I've updated Mailspring.
All of my email accounts are IMAP and everything is configured correctly. Like I said, everything was working great in the past - seems like the new update is causing this.
Please see the following images.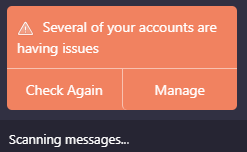 All accounts get disconnected, and I have to Reconnect them every single time I open Mailspring.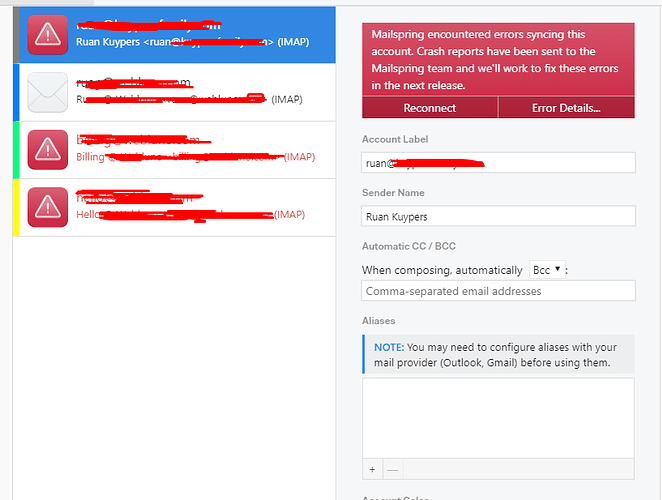 Hope there is a solution to this