Hi,
I'm running Mailspring snap in Manjaro 17.1.6.
I have a second NTFS partition, and when I try to attach files stored there Mailspring returns an error message: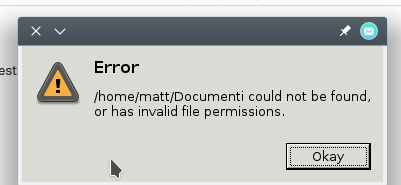 The icon-less folders are links to folders on NTFS partition: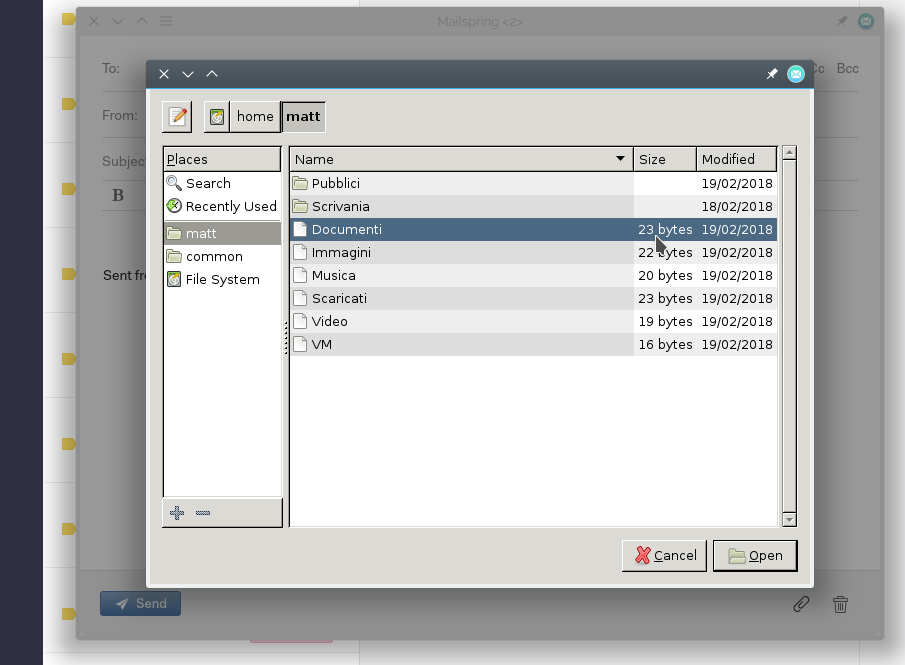 I've already connected mailspring to removable-media interface with sudo snap connect mailspring:removable-media, and I have also checked owner and permissions of the NTFS partition through /etc/fstab, but none of that worked.
I'm not sure if it's due to snap confinement or its a Mailspring problem at this point. What do you think?
It's not Read-Only, in fact I can create and delete files normally; the problem is that I cannot access it with Mailspring snap to attach files. Also, installing mailspring snap in --devmode or in --classic didn't help.
I noticed that Skype snap, installed with classic confinement, can read the files stored in NTFS partition. Same thing with Atom snap and VSCode snap. So I guess the problem is that Mailspring snap doesn't support classic confinement.
After a little of research, I've found that binding directories from NTFS partition to /home makes them browsable from snap apps with no classic confinement, and now I can attach files.
Not sure if mark this as solved though, since I cannot really browse NTFS files without this workaround.
---
(Originally posted by nihil21 on GitHub.)