Mailspring Pro. Version 1.8.0-8983dca2
Windows 10 Education
Version: 20H2
OS Build: 19042.804
Experience: Windows Feature Experience Pack 120.2212.551.0
I have 2 email accounts at my university setup on Office 365. One is my student email account and the other is my employee email account(grad student working as TA). Don't ask why they do this or if it can be turned off because it cannot, I tried, and yes I think it is ridiculous as well.
I can add one of my Office 365 email accounts easily. When I go to add the second one i get the errors displayed in the screenshot. There was a little headache of having to clear my browser histroy and cache which is a pain because now i'll have to 2fa into a myriad of sites that i use daily but whatever.
here is the screenshot: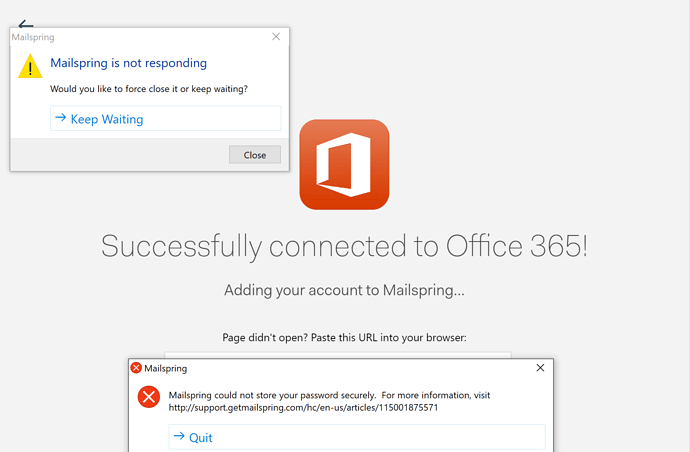 I did everything the same way as my first Office 365 account setup.