Description
When mailspring calls the file window to save a file (download any attachments), it fails to display the fonts, and shows in squares (See the screenshot).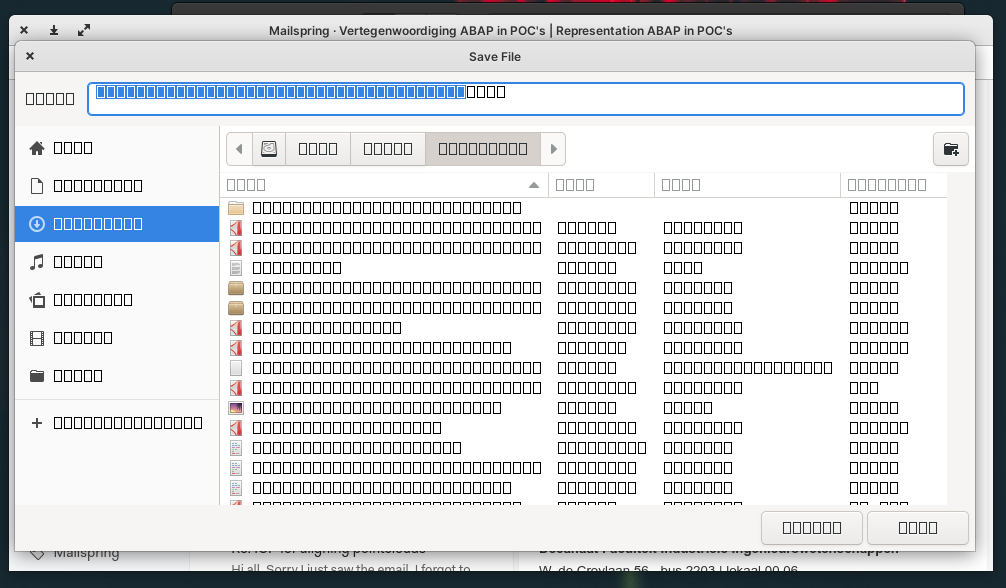 To Reproduce…
Steps to reproduce the behavior:
Install the mailspring to eOS 6 from snapstore.
Add your email account (say Gmail account)
Download any attachment (say a PDF file in the attachment)
Expected Behavior
Clear fonts instead of the square boxes in the window (see the picture).
Setup
mailspring version: 1.9.2-6e14dad1 (installed via snap)
OS: elementary os 6 Odin (Ubuntu 20.04)
Additional Information
No extra settings, plugins are added.