Description
To Reproduce…
Steps to reproduce the behavior:
Using Linux Fedora 34, KDE Spin
2.Installed via Snap
3.Updated to Mailspring 1.9.2
4.Open email that has attachment
download the attachment
The 'Save As' dialog will show all text with squares. I suspect that the font is somehow wrong or not included in the snap.
Expected Behavior
The 'Save as' dialog font should not render as squares but as letters.
Screenshots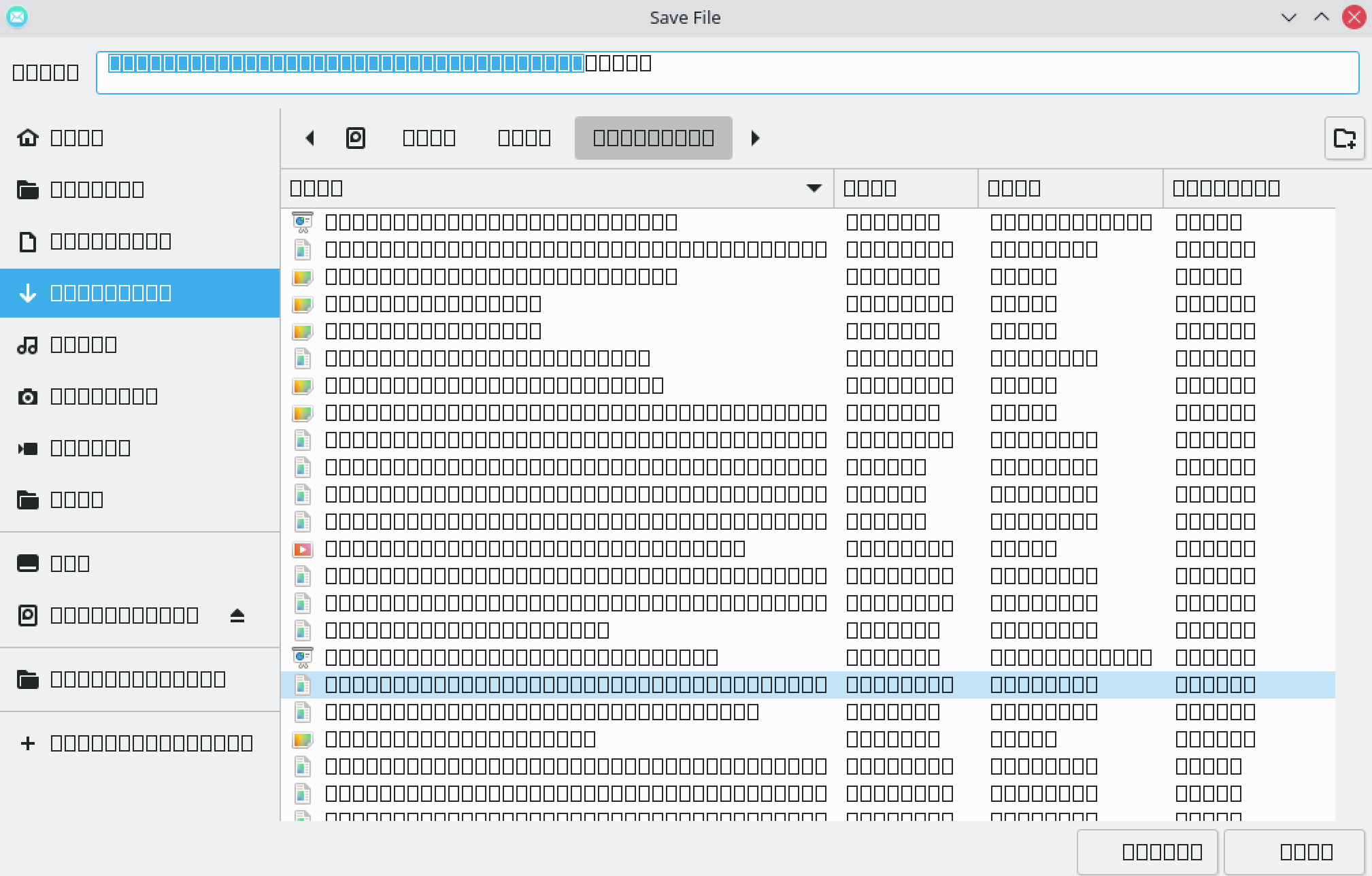 Setup
Mailspring 1.9.2
OS and Version: Linux, Fedora 34, KDE Spin

Installation Method: Installed using Snap

Mailspring Version: Mailspring 1.9.2
Additional Context