Does Mailspring have any keyboard shortcuts? Can I customize them?
Mailspring comes pre-loaded with several common keyboard shortcut configurations. Go to Preferences > Shortcuts to change the set it uses.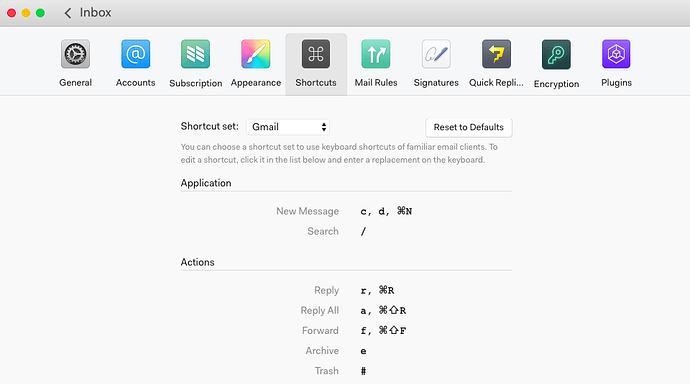 To modify individual shortcuts, click one of the existing shortcuts printed in bold and type the key or keys that you'd like to associate with that action. To revert your changes and return to a standard shortcut set, click the "Reset to Defaults" button in the top right.