Mailspring Matcha Theme
My adaptation of Matcha GTK theme suited for Mailspring.
The original Matcha theme is work of Vince - check his awesome piece of work in Matcha GTK repository. Kudos for the author for a wonderful theme and inspiration!
I use it personally with Matcha GTK Theme for Gnome and it looks pretty well. However, if you notice anything could be fixed, please don't hesitate to post the issue on the issues board. Thanks in advance!
Screenshots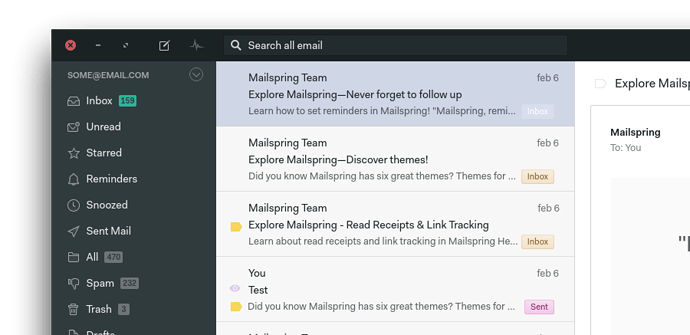 Download and installation
Feel free to grab it from my Github! You can download the source in a zip archive or clone the repo:
$ git clone https://github.com/jakubzet/mailspring-matcha-theme.git

Paste the mailspring-theme-matcha folder with the content of the repo into packages directory inside your Mailspring installation (in case of Linux it's ~/.config/Mailspring, switch the theme in Mailspring and you're ready to rock

You can find out more in the repository!